Growth of the local craft beer industry has been spurred with investments through MCEDD's loan program. Funding for business start ups and expansions have supported a number of start-ups and expansions in the past few years, including Solera Brewery, Pfriem (named the top mid-sized brewery in the nation in 2018), Freebridge and Defiance Brewery
Solera Brewery- Parkdale, OR In November 2011, MCEDD made a $130,000 loan to Baseline Brewing, Inc dba Solera Brewery to purchase the Elliot Glacier Public House building and start up a
brew pub in Parkdale, Oregon. Business partners Jason Kahler and John Hitt have since successfully remodeled and retrofitted this building for their business. They have established a well-regarded brewery and continued to invest into the business, including establishing a barrel aging and bottling program.Solera Brewery is located at 4945 Baseline Drive in Parkdale, Oregon. Learn more about Solera Brewery at www.solerabrewery.com.
FreeBridge Brewery- The Dalles, OR With the help of a $200,000 loan through Mid-Columbia Economic Development District, Steve and Laurie have opened Freebridge Brewing in The Dalles, Oregon. Freebridge Brewing, located in the historic Mint Building located at 710 E. 2nd Street, had its grand opening January 9th. It is the first brewery in The Dalles since 1916, wh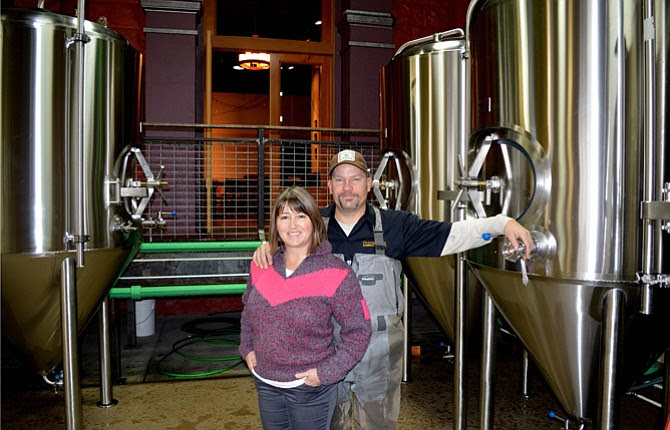 en Columbia Brewery closed their doors due to prohibition. "The Dalles has waited long enough and MCEDD played a significant part in the raising of this brewery", said Steve. Learn more at www.freebridgebrewing.com.
Sedition Brewering Company- The Dalles, OR The Sedition Brewing Company is a craft brewery and public house located at 208 Laughlin Street in ThDe Dalles, Oregon.  The century-old
structure the brewery is housed in was once used for ice production and storage serving all of Eastern Oregon. Sedition Brewing Company obtained an Oregon Investment Board capital loan through Mid-Columbia Economic Development District for the purchase a seven barrel brewhouse and related brewing equipment.
Learn more about Sedition Brewing Company at www.seditionbrewing.com