EMPLOYMENT OPPORTUNITIES
Currently, there are no job openings at MCEDD.
CONTRACTING OPPORTUNITIES
Mid-Columbia Economic Development District (MCEDD) is seeking proposals from contractors with branding and marketing experience to support development of a brand for the Dufur community. It will be used by the Dufur Chamber of Commerce as well as local, regional and state partners to promote visiting the Dufur area. Please find the RFP here. 
Robotics Tournament Needs Volunteers
Have fun as a volunteer at the Gorge Tech Alliance hosted FIRST LEGO League (FLL) robotics tournaments in the Gorge in December! The tournaments for youth ages 9 to 14 are one-day events planned for December 2 at Hood River Middle School, December 9 and 10 at The Dalles Middle School.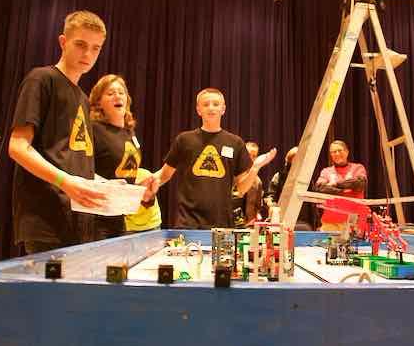 Volunteers with all backgrounds/ expertise are needed to serve, mostly as judges but also as referees and general volunteers. Online training will be provided to all volunteers prior to the events. Sign up to help on just one day or for as many as you can support. Contact Jessica to sign up or with questions.
VOLUNTEER OPPORTUNITIES
Transportation Administration Board
MCEDD is seeking representatives for the new Transportation Administration Board. This board is authorized to operate MCEDD's regional and local transportation initiatives. A statement of interest should be sent to appointments@mcedd.org by November 29 ,2017 at 8:00 am pacific time for consideration.
Wasco County EDC Seeks Ag Representative
The Wasco County Economic Development Commission is accepting applications for an open position on the Commission. Applicants from anywhere in Wasco County will be accepted, with priority consideration placed on applicants representing the agricultural community with a focus on dryland crops and/or cattle. The Commission consists of eleven members representing geographic and economic interests throughout the County. To apply, please
access  an interest form
on the EDC's webpage and submit it by Wednesday, November 29, 2017 to Carrie: carrie@mcedd.org. Contact staff with any questions.
Interest Form
MCEDD is an equal opportunity employer, lender and provider.